Norm Barker, MS, MA, RBP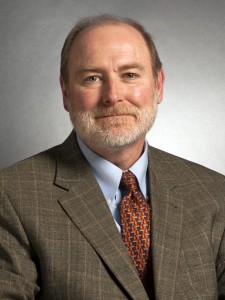 Norm Barker, MS, MA, RBP, is a Professor of Pathology and Art as Applied to Medicine at the Johns Hopkins University School of Medicine. He is Director of Pathology Photography and Graphics Laboratory at Johns Hopkins School of Medicine. A graduate of the Maryland Institute College of Art, he also holds a MS from Johns Hopkins University in education, as well as an MA from the University of Baltimore in publications design. Norm is a Registered Biological Photographer (RBP), an Accredited Senior Imaging Scientist (ASIS), and fellow of both The Royal Photographic Society and Biocommunications Association.
Norm specializes in photomicroscopy and macro photography. His work appears in textbooks, journals, and museums worldwide. His photographs are in the permanent collections of over 40 museums, including the Smithsonian, the George Eastman House, the American Museum of Natural History, the Nelson-Atkins Museum, and the Science Museum in London. He has published six books and numerous scientific articles. His new book collaboration "Hidden Beauty: Exploring The Aesthetics of Medical Science" portrays the beauty and complexity of medicine and the human body, and is touring museums until 2018.
With over 35 years experience in biomedical and scientific imaging, Norm would be glad to consult with you about your project. nbarkerj@jhmi.edu
Jon Christofersen, BA, MA
Jon Christofersen is a Medical Photographer and Videographer at the Johns Hopkins University School of Medicine. Jon joined the Department of Pathology Photography in 1994 and has over 20 years of photographic experience, design, and problem-solving. His specialty is scientific photographic imaging for medical journals, textbooks, patient documentation, and public relations.
Jon's background also includes experience in videography, and he has collaborated in the filming and production of the award-winning documentary Halsted that aired on PBS stations nationwide. Jon earned his BA in media communications from Webster University in St. Louis, Missouri, and did his graduate work at Notre Dame of Maryland University where he received his MA in contemporary communications. Jon may be contacted at jrchris@jhu.edu.